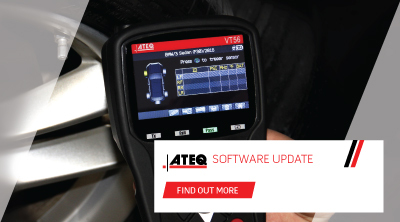 New ATEQ Software Now Available
01-04-2019
TPMS tool specialists, ATEQ are proud to present their latest software release for the VT56.
Now, it's possible to program even more TPMS sensors on the Australasian database. Joining Hamaton's U-Pro Hybrid 2.0 (The only 1-SKU TPMS Solution) are Huf's IntelliSens and Alligator's sens.it. Therefore, users can save time switching between regions.
Don't miss out on the latest features plus increased vehicle and sensor coverage - update your TPMS tool/s via WebVT today!